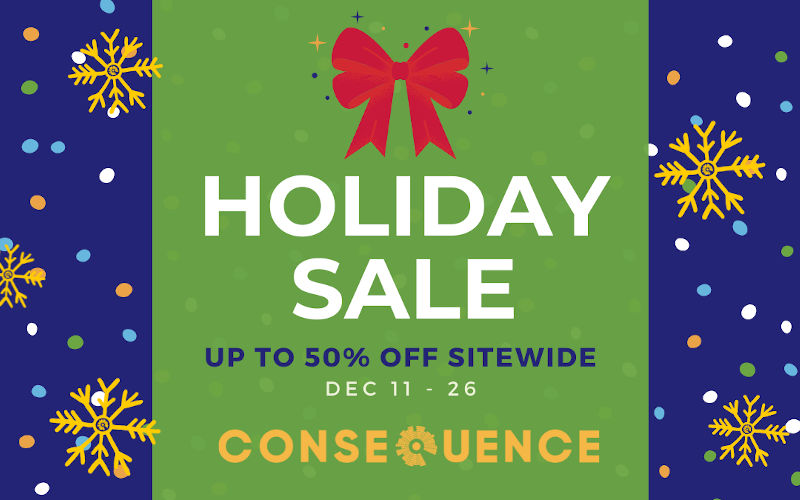 Our biggest sale of the year is HERE!
Get into the holiday spirit — now through Dec 26th, we're offering up to 50% off all our custom apparel, masks, CBD, and Delta-8 products storewide.
Get your share of seasonal cheer with some ultra-jolly deals. This includes our latest collections and T-shirts, which are now 20% off. Wrap up in our extra comfy embroidered hoodies, tie-dye beanies, Hell's a Beach hoodies and T-shirts, and our entire retro-inspired Wavvy Collection featuring tees, crop tops, and sweatshirts. 
The fun doesn't stop there, though: all GWAR Bud of Gods apparel, Punk Is Dead, Stanning BTS, and Radiate Positivity tees are also 20% off!
Plus, whether you're traveling for the holidays or just wanna prep for the colder months, we have protective masks still in stock. All of our original masks are (you guessed it) 50% off! 
Concerts were back in a big way in 2021, but you can still explore our Protect Live Music collection, too. Snag one now at 30% off! Plus, our collection of embroidered cuffed and uncuffed beanies are also marked down 30%.
Keep things merry and bright with our Flower Lab and GWAR Bud of Gods CBD and Delta-8 products for 20% off. Try GWAR's Delta-8 tinctures, vape cartridges, and gummies, or check out the Bud of Gods CBD hemp flower and pre-rolls. There's also the wide range of Flower Lab pre-rolls — including a sampler pack! 
Get ready to stuff those stockings!