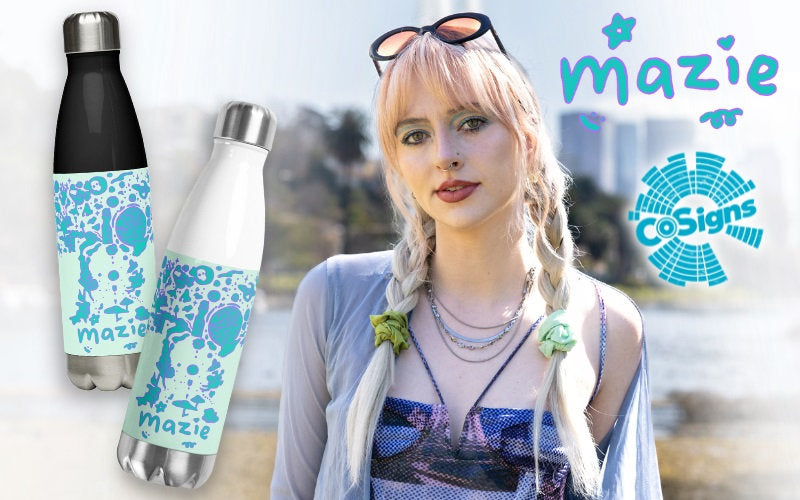 Don't Miss This Exclusive Collaboration with February CoSign Artist mazie
Are you ready to up your hydration game? mazie, Our February CoSign artist, is supporting Feed the Streets LA and Water Drop LA with our new collaboration, now available in the Consequence Shop.

This exclusive water bottle design is based on the cover from her bubbly debut full-length album, blotter baby. What's more, the dynamic pop musician has chosen two of her favorite charities to support with the proceeds.


Water Drop LA works to provide clean water and other necessities to thousands of individuals experiencing water insecurity in SoCal. Feed the Streets LA, a community-based mutual aid organization, distributes donated food, hygiene products, clothings, and more to those who need it most.

With artwork reimagining the psychedelic landscape seen on the blotter baby cover, this 17-ounce water bottle is made of double-walled stainless steel. Built to keep hot or cold beverages at the perfect temperature for up to six hours, the bottle also features a leak- and odor-proof cap.

Enjoy a stylish new way to transport your go-to beverage while doing your part to support these two great organizations — and introduce some new listeners to the magic of mazie. Show your support by puchasing the mazie CoSign water bottle here.