Curated by Flower Lab, KOAST products are made with extracts that meet our strict quality standards. The hemp used is farmed with sustainable practices and is certified organic. The extraction process uses CO2 and is not finished with chemical solvents like ethanol or butane, as most CO2 extraction requires. Our gummy ingredients are all natural and vegan. As with all of our family of products, we triple test everything to ensure purity and potency.
Experience KOASTal Watermelon
Why It's Special
Our KOAST CBD + Delta-8 gummies are made with all natural, high quality ingredients. Unlike most gummies available, ours contain a full spectrum extract, not a distillate or isolate. Whole plant product and nothing else. We want to make sure you get a full spectrum of cannabinoids even when you're having fun! You'll taste and feel the difference. Enjoy!
Cannabinoid Breakdown
Integral processes in our biochemistry, like sleep, depression, pain, stress, appetite, and cardiovascular regulation are controlled by the endocannabinoid system and the cannabinoid-type substances that we make naturally in our bodies. The highest potency of active ingredients live in cannabinoids and terpenes, which is why they are greatly valued. They're often sought-after for medicinal properties.
COA Results
Order with Confidence
We understand the importance of knowing that your order is being packaged and shipped with care. We approach every part of our shipping process as if we were receiving the package ourselves.
Organically Grown
Hand selected hemp genetics, organic and sustainable farming practices.
>
Ethically Harvested
We employ harvest practices that ensure no part of the plant is wasted.
Purely Produced
No chemicals like Ethanol or Butane are ever used to produce our products.
Laboratory Tested
Triple tested by a validated and accredited lab to ensure purity and potency.
Free Shipping
Free shipping on all orders above $60
Discreet Packaging
We use environmentally sustainable packaging. Please recycle.
Our community loves our products!
Reviews
We take the feedback from our community seriously. See what your peers are saying about our products and services.
Customer Reviews
I recommend this product
This shift ****** me up.
Proceed with caution.
12/21/2021
Gil

United States
I recommend this product
Wow
I've been taking these nightly for the last month or so. Not only are they tasty, but they alleviate all my aches and pains and make for a very satisfying night of sleep. Really good stuff.
09/29/2021
Charles

United States
I recommend this product
These gummies are potent
A recommendation: don't take an entire gummy at once, at least initially. After 90 minutes our so, one of these things had me on my ***. In a good way!
08/17/2021
Jerry

United States
I recommend this product
Wow these are really great
I would recommend this to anyone to try and see if it helps, it helps me alot and i feel the change in me. I am glad to be able to take this thank you.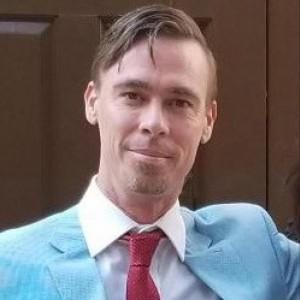 TK
08/14/2021
T K.

United States
I recommend this product
One word - Perfect!
These gummies are as close to perfect as you can get! Koast gummies are just the right dosage to allow me to forget my troubles and feel like everything is gravy, without knocking me out. And the flavor is delicious! I've tried many other brands that were either too strong, too weak, or had an awful taste, but the Koast gummies are just right! I'm so glad I found Koast, these are exactly what I need!