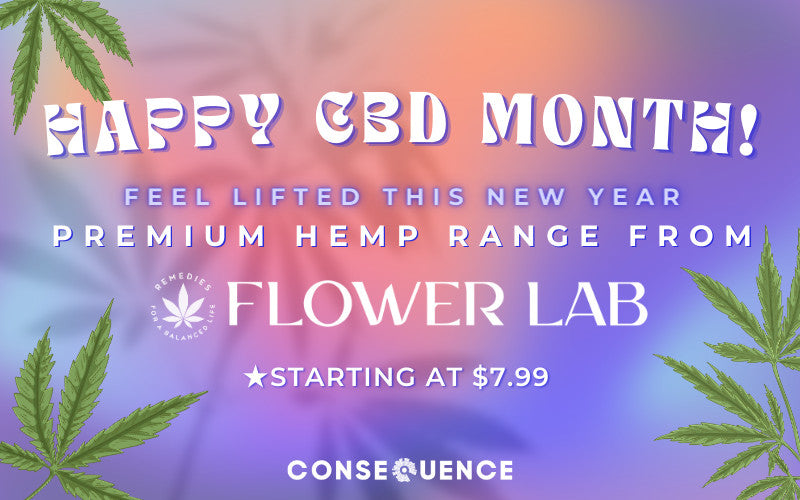 How long do the effects of CBD last?
Whether you're shopping for an everyday CBD or high strength tinctures, it's important to understand the effects. 
With the use of cannabidiol and its associated products continuing to grow in popularity, it feels like CBD is more common than ever. Whether interested in topicals, capsules, vaping, gummies, or the aforementioned tinctures, there really is something for everyone in the CBD world these days. 
How long do the effects of different CBD products last, though? On average, the latest research suggests that CBD's effects most commonly last between two and six hours, with the majority of variation in that window attributed to the different methods for consuming the product. Plus, like drinking alcohol or many other activities, effects tend to vary from person to person; everyone metabolizes things differently.
According to Healthcare Weekly, for example, tinctures are on the stronger end of the spectrum. In this form, it can take effect very quickly, usually in less than an hour. While this means it's absorbed faster, it's potency also means it's more likely to linger in the body. This makes tinctures ideal for quick relief.
Our High Strength Flower Lab tincture, for example, is available in both extra and maximum strength. This tincture with a very high cannabinoid content threshold should be used only when diluted in water or another liquid of choice. Offered in Extra-Strength 2000mg and Maximum-Strength 3000mg, these tinctures also come in a variety of strains: choose from Hawaiian Haze (uplifting and energetic), Sour Space Candy (clarifying), Elektra (tension-easing), and Lifter (sense-sharpening and muscle-easing) oils. All Flower Lab products are always organically grown, ethically harvested, and purely produced free from chemicals.
By contrast, according to Healthline, gummies and topicals naturally take longer to enter and exit the body. Since the digestive system needs to metabolize edible forms of CBD, and creams and lotions are slow to get into and out of the body, this method can take a bit longer. 
The good news for everyone? We have these options and more waiting and ready in the Consequence Shop. For the month of January, National CBD Month, our entire Flower Lab line is offered at a discount. Celebrate this month and stock up with some classic products or new favorites — don't miss the chance to score items from this high quality line at a serious markdown, and shop all things Flower Lab here.