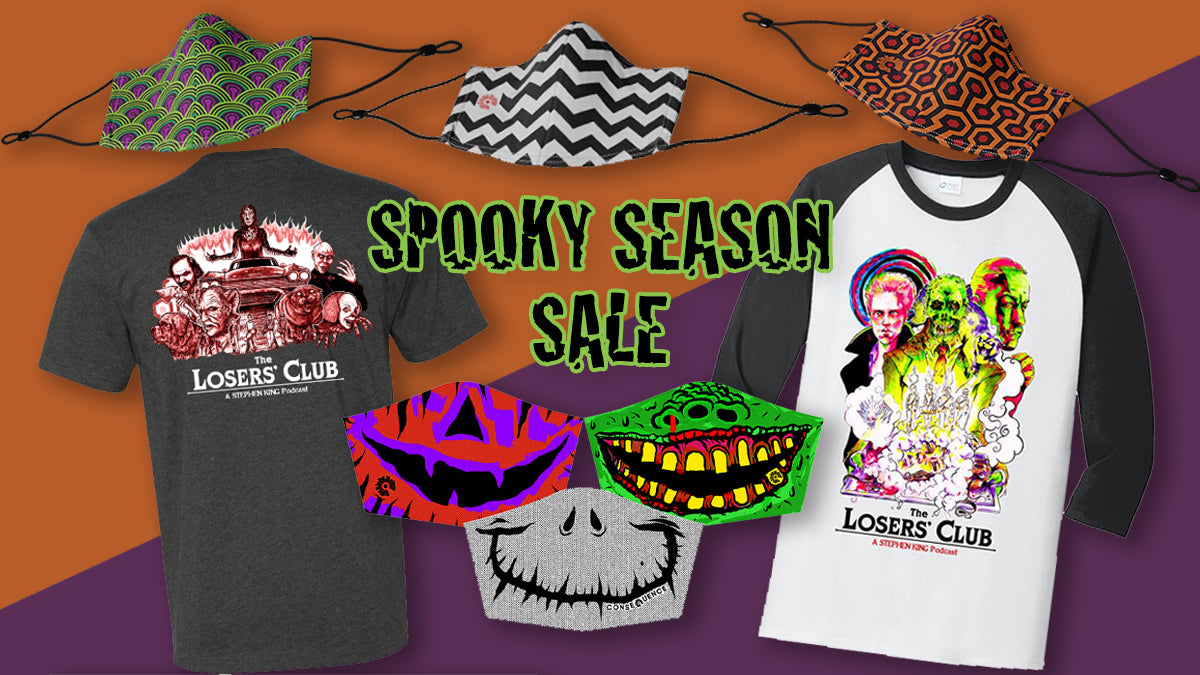 Halloween Week Sale
From now until October 31st, grab spooky face masks and Losers' Club T-shirts at a discounted price via the Consequence Store.
For a limited time, our best-selling Caretaker & Chevron 2-pack face mask combo is available for just $27.99. Additionally, we've bundled The Caretaker mask with the Bellhop 237 mask as a 2-pack combo. And Halloween Novelty 3-pack can be had for just $16.
Lastly, The Losers' Club's limited-edition line of T-shirts are all marked down in celebration of Halloween.
Head to our clearance section to see the full selection of items on sale. And remember: We provide free shipping for all U.S. customers.